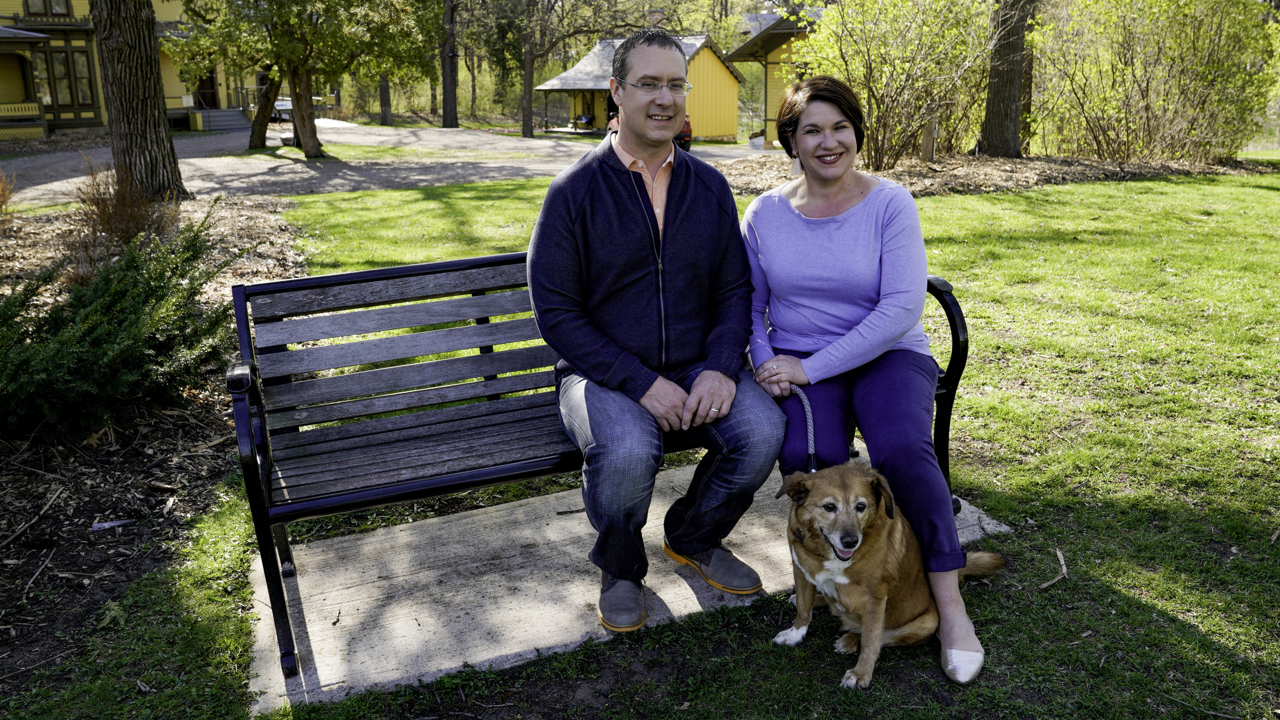 I am a proud life-long resident of Minnesota.  Having grown up in the northern suburbs, I moved to St. Paul to attend the University of St. Thomas where I received a degree in business and then went on to attend William Mitchell College of Law to earn my law degree.
My husband, Michael and I moved to Minnetonka from St. Louis Park in 2013 because we were attracted to the close sense of community, the open spaces, beautiful parks, and connected trail system. Michael, who works for Medica Health Plans, was also excited to move to the city where he worked.
Upon moving to Minnetonka, I immediately became engaged with the community by first meeting our neighbors and later participating in the "Imagine Minnetonka" initiative. As I became more engaged in the community, it felt natural for me to apply for an open position on the Planning Commission. I served on the Planning Commission as the Vice-Chair prior to being appointed to the city council on July 30, 2018. I also served as a member of the 2040 Comprehensive Plan Committee where members from the community worked with staff, the city council, and various board member and commissions to map out a plan for Minnetonka for the next 20 years.
Since 2005, I have been practicing as an attorney with a focus in the area of family law.  For six years I worked as an associate attorney at a larger law firm before partnering with a colleague to start a small law firm to continue our family law practice. 
In addition to my service to Minnetonka, I am engaged in the greater twin cities community.  I have served as a volunteer with Lutheran Social Services, a board member with Living with Lupus and Fighting Together, and as a "big sister" with the Big Brothers/Big Sisters organization. I am also very active in the Hennepin County and Minnesota State Bar associations where I co-lead an attorney mentorship group and serve as a member of the M-membership committee.  
Why I am running:
Throughout my life I have been a natural leader and joiner. As a grade schooler, I remember campaigning with my mom for a local council race on behalf of a candidate who was running with hopes that she could help keep parks within the city (the city had several parks slated for closure). I was fascinated by local government and the direct impact one individual could have on the community.
That sense of engagement drove me to join the student council in seventh grade where I served through the end of high school.  I continued in the spirit of service as an engaged student leader in college and in law school. 
Minnetonka has a history of strong leadership and a legacy of providing a broad range of services for the community while continuing to be good stewards of tax payer money. Year after year, the people of Minnetonka express their appreciation for all that we have to offer in our community.  It is important for me that Minnetonka manage and leverage our continued growth while maintaining the services and resources that make us a desirable community in which to live and work.
I feel very fortunate to have had the opportunity to serve Minnetonka in a non-partisan capacity as a planning commissioner and council member.  I would be honored to continue to serve as a council member for the next four years.